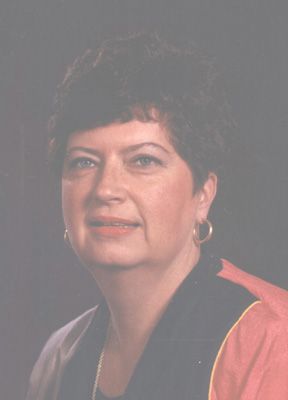 Pamela Morgan
Pam is a Connecticut native. She attended Guilford High School and studied Art Education at SCSU. She has also studied under Connecticut artists the late DeWitt Brouard, Joan Downey, and Karen Barton at the Guilford Art Center (previously Guilford Handcrafts Center) and most recently a Chinese Watercolor course under internationally recognized Master Lian Zhen.
Pam has been a nationally recognized soft goods artist, a crafter, a potter, and a watercolor artist. Her work is well known in the local community and is highly regarded having won awards many times at local and regional shows.
In addition to Xanadu Gallery in Scottsdale, Pam has exhibited at the Greene Gallery in Guilford, CT and is currently exhibiting at The Branford Art Center in Branford, CT. She was a multi-year exhibitor at the Guilford Handcrafts Center's annual show and sale on the green. At the time, she was the youngest exhibitor that they had ever had (and probably still holds that distinction) and she was presented one of the first scholarships awarded by the Handcrafts Center.
Pam owned and operated a Cottage Industry in the 70s & 80s making children's clothing under the label Sweet Peppers©. She was represented in merchandise marts in most major cities in the USA and sold throughout the Country to upscale children's clothing shops, boutiques, and catalogues. Her work was given the ultimate compliment when it was copied and made available in a major retailer's catalog.
In addition to her children's wear she was a soft goods artist creating unique women's wearable art for many years in the "Dog Show World" exhibiting at shows throughout The United States including Westminster in New York. She has also exhibited at the Crufts Dog Show in Birmingham, England and at the Dog World Show in Amsterdam. Her unique appliquéd and embroidered jackets and clothing are recognized throughout the dog show community.
Pam has brought her unparalleled vision and arrangement talents to the foreground with her prizewinning watercolor creations. Her Pondside was selected Best Watercolor in the 2014 Wallace Willoughby Summer Show. The Essex Art Association gave her two special awards for wildlife in their Summer 2015 show. (These awards were for her Just Hatched paintings of baby birds.) She also won the only award at the 2017 Madison Art Society Member Show. This award was voted on only by her fellow artists and was for the Most Popular piece (Goldfinch). She hopes that you will enjoy her work.
Facebook: Pamela Morgan Watercolor Artist
XanaduArt@SachemBoutique.com
203-453-4295 Please leave a message as there is no phone in her studio.